Good day dear blog followers, readers and listeners.
Today we shall be enjoying a very nice composition by Orquesta Picason.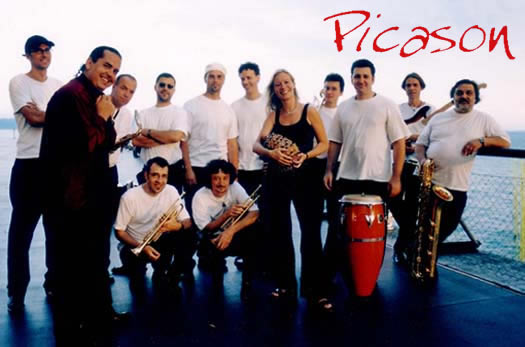 With 6 albums, over 400 concerts since 1985, cooperation with some of the biggest names in Cuban music (such as Irakere, NG La Banda, Marcos A. Fernandez and Orlando "Maraca" Valle), and being the first group to play Cuban music in Europe, this Cuban-Swiss ensemble is nothing short of marvelous…
Today we shall be enjoying an interesting Montuno-Cha composition from their 2006 album "¡Que Felicidad!".
Here it is, so listen y… ¡sigue disfrutando la musica Cubana!